Verrill Welcomes Law Firm Industry Veteran, James Durham as New Chief Operating Officer
August 2, 2021
Press Releases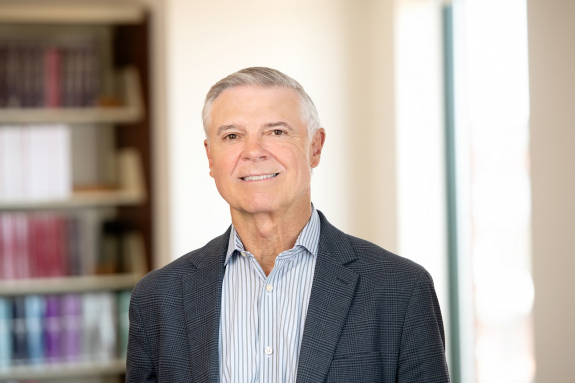 (August 2, 2021) – Verrill is pleased to welcome veteran law firm executive, James Durham, as the firm's new Chief Operating Officer. Durham joins the firm as it launches its five-year strategic plan focused on smart growth throughout the Northeast, and in key industries nationally, by focusing on enhancing client value.
"Seldom in our careers do we have the opportunity to join an organization that leads with "Value, Values, Valued," and builds on those principles with incredible legal work and client service. This firm is a gem, and I am humbled to be able to play a role in driving its future success," said Durham.
Durham has significant experience as a member of the C-Suite at a number of prominent law firms over the past two decades, including at Ropes & Gray LLP, McGuireWoods LLP, and Littler Mendelson P.C. In these roles, he has helped firms address the full range of operational, technical, and financial issues, with particular experience building client service and business development programs. He was the Founder and President of The Law Firm Development Group, Inc., where he worked as a consultant with more than 125 law firms, multiple international law firm networks, and several in-house legal departments. Durham was inducted into both the College of Law Practice Management and the Legal Marketing Association Hall of Fame.
"There is no denying that the legal market is shifting. Having recently completed work on a strategic plan that is designed to lead Verrill successfully into the future," explained Regina Hurley, Chair of Verrill's Executive Board, "Jim's wealth of industry knowledge will play an integral role in leading our growth."
Durham steps into the role of COO after the retirement of David Bois, who was with the firm for 25 years. Since Bois joined Verrill, the firm has grown from 61 lawyers and three offices in 1996, to 120 lawyers and seven offices in the Northeast today.
"Verrill maintains a rich history spanning 159 years. Our nimbleness and ability to adapt to changing business environments, and shifting client demands and expectations, has allowed us to be successful," said K.C. Jones, Verrill's Managing Partner. "We look forward to Jim joining our leadership team as we continue to move the firm forward. He brings to the firm not only broad experience in law firm management, but also an enthusiasm for the legal profession and a keen understanding of the opportunities available to firms like ours."
Prior to his career in law firm management, Durham maintained a successful practice as a corporate attorney at a prominent Boston law firm, and served as General Counsel of a small golf company. He was also Senior Vice President of Sponsorship and Affiliate Relations at Major League Baseball Advanced Media (MLB.com). Durham earned his law degree from the Emory University School of Law, and his bachelor's degree, cum laude, from Harvard College.