While the practice of law has certainly changed since our founding in 1862, the values upon which the firm was built — mutual respect and camaraderie; commitment to public service, the community, and the legal profession — remain at the heart of Verrill today.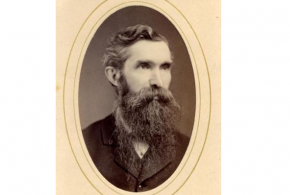 1862
Byron Decreny (B.D.) Verrill (b. 1835), a teacher from Oxford County, is admitted to the Maine Bar.
1867
B.D. Verrill moves his law practice to Portland, representing clients in civil cases, reorganizations, and banking law.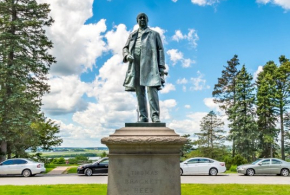 1876
B.D. Verrill partners with Thomas Brackett Reed, although the partnership lasts only a year. With B.D.'s support, Reed goes on to serve in Congress, becoming Speaker of the House of Representatives.
1891
The firm hires its first woman, a stenographer named Miss Moore.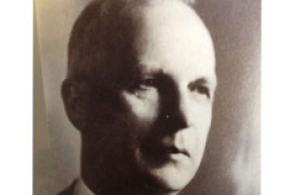 1917
John Fessenden Dana, a trusts and estates attorney, joins the firm. His name is associated with the firm for the next 100+ years.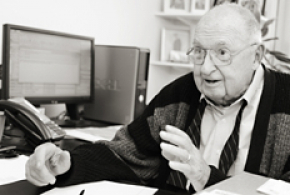 1958
Roger A. Putnam joins the firm. There are 13 partners at the time. Roger dedicated 63 years to the firm until his passing in February 2022.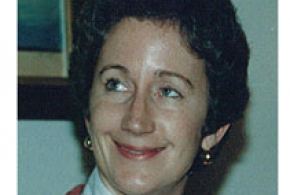 1980
Judith M. Coburn becomes the firm's first female partner and goes on to become Maine's first female Managing Partner in 1992.
1987
To commemorate its 125th anniversary, the firm moves to new offices at One Portland Square. At the time, there are 51 attorneys; six are women.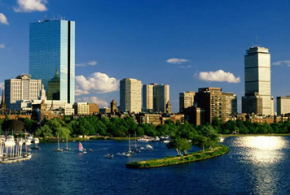 2004
A new Boston office expands the firm's ability to serve clients throughout and beyond New England. The Boston office continues to ascend the list of the Boston Business Journal's "Area's 100 Largest Law Firms."
2012
One hundred five attorneys and 85 staff members in five offices honor the firm's sesquicentennial with the 150 Project, a broad-reaching community service initiative in which donations of time, money, or property — in increments of 150 — are facilitated and recognized by attorneys and staff for causes ranging from combating hunger to improving the environment.
2013
The firm combines with Friedman Gaythwaite Wolf, a litigation and trial boutique law firm, deepening its trial experience and broadening its national client base.
2015
The Connecticut law firm Levett Rockwood joins Verrill Dana, expanding the firm's reach into southern New England and the New York City tristate area.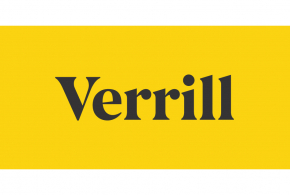 2019
The firm unveils its new brand and logo, reflecting an evolution of the brand and a renewed commitment to timeless values.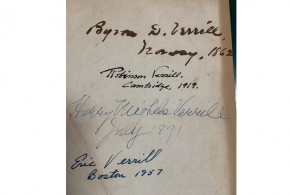 2021
The Firm is gifted the two volume Bouvier Law Dictionary, with title pages signed by none other than Byron Verrill in 1862, Harry Verrill in 1891, Robinson Verrill in 1919, and Eric Verrill in 1957.
2022
Verrill combines with Boston-based firm Rackemann, Sawyer, & Brewster on January 1, 2022 as Verrill. With the combination, the number of lawyers in Verrill's Boston office nearly doubled.