Verrill Attorney Gordon Smith Comments on Lawsuit Claiming Ownership of Maine Coastal Property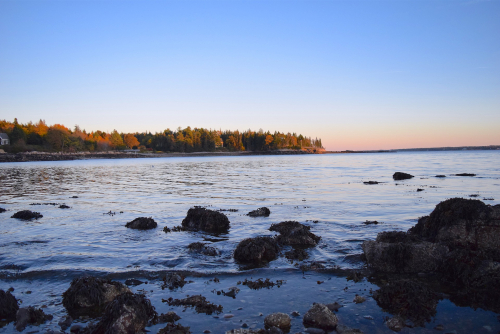 A group of beachgoers and seaweed harvesters have filed a new lawsuit against several Maine coastal property owners, attempting to overturn centuries of private ownership of intertidal land. The plaintiffs in the lawsuit are pitching the unsupported idea that there is a legitimate debate about the legal framework for coastal property ownership in Maine. A number of the landowner defendants are represented by Verrill environmental attorney Gordon Smith.
When the same argument about public ownership of the intertidal zone was made in the 1980s, the Maine Supreme Court unanimously rejected it in two separate decisions, stating, "Any such revisionist view of history comes too late by at least 157 years." Bell v. Town of Wells, 557 A.2d 168, 172 (Me. 1989). As recently as two years ago, some of the plaintiffs in the current litigation made their argument to the Maine Supreme Court that the state owns all the intertidal land in Maine. The Court ignored it.
Gordon was quoted in a recent Portland Press Herald article, "These are sort of speculative academic arguments that are inconsistent with how people have treated property for hundreds of years and also arguments that the court has seen and rejected on more than one occasion. I don't think that there is really a legitimate chance of these arguments succeeding."
Another story on the lawsuit, this one from News Center Maine, repeats the plaintiffs' claim that Maine's tidal coastline is 3,500 miles long, but only 1 percent of that is made up of publicly-owned beaches. The plaintiffs fail to mention that, according to the State of Maine Geological Survey, only 2 percent of Maine's coastline is made up of beaches of any kind. Ninety percent of those beaches are south of Portland and most of them are public. Gordon was also quoted in this news story.
If the people of Maine want the state to own private intertidal land, or even beaches or other private land above the high tide mark, the state has the power to take that land through eminent domain. The Legislature can vote to make state property of all the beaches or all the intertidal land in Maine. The Maine and U.S. Constitutions require only that private property owners receive just compensation for their land that has been taken by the government. In other words, the state can own the entire coast if it wants to, it just has to pay for it.