Summer Associates
The Verrill Summer Associate Program is a comprehensive, 10-week program for second-year law students, with just the right mix of work and play. The program is designed to give a realistic picture of life at Verrill, and provides students with the information they need to determine whether Verrill is the place for them after graduation.
Since most of our first-year associates are drawn from our Summer Associate Program, this is the heart of our recruiting efforts. The size of our collaborative summer classes is designed to meet our long-term hiring needs. Because of that, our summer associates are not competing for one of a limited number of spots.
The Work
The summer program provides an opportunity for each summer associate to experience the law practice of a typical associate at the firm. Summer associates will rotate through several practice groups over the course of the summer. Our program is based in our Portland and Boston offices, but summer associates receive work from and spend time in other offices as well. Work assignments will involve significant research and writing, but also opportunities to observe hearings, trials, closings, and client meetings. By observing our attorneys with clients and other counsel, the summer associate is exposed to the collaborative, team effort that characterizes Verrill, as well as to the challenging work that we do.
Evaluation & Mentoring
Each summer associate is assigned a peer contact and mentor to provide guidance in their transition from law school to the law firm. Throughout the program, summer associates will receive an informal evaluation on each project that they have been assigned. At mid-summer and summer's end, each summer associate meets with the Chair of the Hiring Committee to receive feedback on his or her progress. This is also an opportunity for the summer associate to provide us with feedback on our summer program and the practices in which they are most interested.
Social Events
Our summer program provides summer associates with the opportunity to get to know the members of the firm outside the office in a more relaxed, informal setting. Each year, we hold a number of social functions such as social hours, lunches and dinners, group attendance of baseball games, and more.
To Apply
Second-year law students interested in summer associate positions should determine whether Verrill is interviewing on campus. If we are scheduled to interview at your law school, we look forward to seeing you. Please check with your Career Services Office for specific dates and procedures. If we are not scheduled to visit your school, we invite you to contact us directly and provide us with your information, including your preferred office location.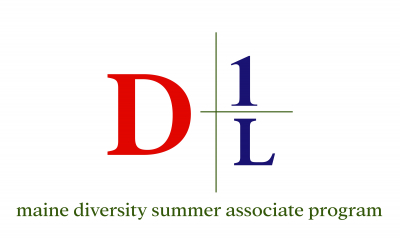 As a part of our firms' shared commitment to diversity and inclusion, Bernstein Shur, Pierce Atwood, Brann & Isaacson, Preti Flaherty, and Verrill, along with corporate partners, The Jackson Laboratory and WEX, are jointly seeking 1L students who are members of historically underrepresented groups in the legal profession to apply as a ten-week Maine Diversity Summer Associate in one of our offices in Portland, Maine. We see individual differences in race, color, sexual orientation, national origin, and disability as critically important components to providing outstanding client service and a better work environment for our attorneys and staff.
Our goal is to provide meaningful private law firm work experiences to students who have completed one year of law school and who will contribute to the diversity of our firms and the Maine legal community. Candidates must have an excellent academic record, exceptional writing ability, strong analytical and interpersonal skills, and demonstrated self-confidence. This is a paid position. The program will run from June 1, 2021 to August 6, 2021.
Applications will open on December 14, 2020 and accepted on a rolling basis until February 2021. Interested students should submit a cover letter, resume, current law school transcript, and a writing sample no longer than ten pages.
Please click here for more information and application instructions.
We are equal employment opportunity employers and all qualified applicants will receive consideration.