Developers of energy projects face complex challenges requiring both precision and scope from the project's legal team. Verrill's Energy Group consists of a well-integrated, multidisciplinary team of experienced professionals.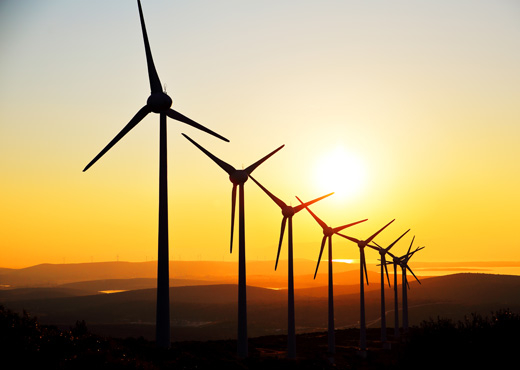 Because of the depth of our experience across a wide range of areas, including utility and environmental regulation, real estate, finance, corporate tax, and government relations, our Energy Group is able to provide and coordinate the full range of legal services required to successfully represent energy clients in today's evolving energy markets and regulatory environment. We counsel energy developers to both anticipate regulatory developments and manage the regulatory process.
We serve as counsel in complex energy transactions including sales and acquisitions of generation facilities such as hydro and wind facilities; mergers and acquisitions involving energy companies and regulated utilities; purchases and sales of electric energy and capacity; acquisitions of utility rights-of-way or energy corridors; energy and new markets tax credits; and the permitting of major new high-voltage electric transmission lines, high-pressure natural gas pipelines, and wind energy facilities.
We regularly represent both generators and transmission providers before the Federal Energy Regulatory Commission (FERC) and the Maine Public Utilities Commission (PUC) in proceedings such as rate cases, certificate proceedings, and consumer complaint cases, as well as before the Maine Department of Environmental Protection, Land Use Planning Commission, and municipalities in seeking siting approval.
Verrill's Energy Group has recently researched, edited, and published the 2nd edition of its treatise, Maine Regulation of Public Utilities. It is the only comprehensive treatise on the subject.