Verrill's Telecommunications Law Group has an active and successful practice representing national providers of telecommunications services. Our clients include wireless and landline telecommunication providers, high tech companies, internet service providers, radio communications providers, trade associations, and wholesale consumers of telecommunications services.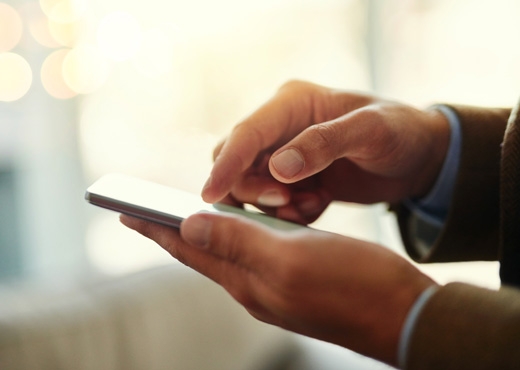 The Telecommunications Law Group routinely assists clients on regulatory matters before the Federal Communications Commission, state public utility commissions, and other federal and state agencies on a wide range of issues, including the following:
pole attachments
universal service
privacy
net neutrality
numbering
Lifeline
antitrust
consumer protection
telehealth
facility siting for towers or wires
corporate finance and other business transactions
labor and employment issues
real estate and easement procurement
mergers and acquisitions
state and local procurement
In addition, through our affiliate, Maine Street Solutions, the Telecommunications Law Group also offers its clients sophisticated government relations and public affairs assistance in the Northeast region on federal and state legislative matters.
Some of our recent projects include:
Appeals of Tax Assessments before State Administrative Agencies: Successfully defended a leading national prepaid telecommunications company in administrative appeals of state tax assessments, avoiding potential multimillion-dollar tax liability.
Rural Dark Fiber: Representation of Maine-based consortium in the seeking and receipt of $25 million in BTOP grants to build 1,100 miles of high capacity middle-mile dark fiber to serve unserved and underserved areas of Maine, and further assisted the enterprise in securing state authority to locate federally-supported dark fiber on utility poles and in the public right of way.
PUC Representation: Representation of a wireless telecommunications trade association in state public utility commission proceedings throughout New England on a range of issues, including pole attachment dockets, including, rate/fee inquiries and rulemakings.
Lifeline: We provide legal and strategic advice to Lifeline service providers before state PUCs and the FCC.
Tower Siting: Real estate, environmental and permitting services in the siting of more than 200 towers over the past decade.
Mergers and Acquisitions: Regulatory and corporate assistance to local exchange carrier in acquisition by large regional carrier.
Collective Representation: Coordination of a coalition of national mobile telecommunications providers in a state rulemaking related to emergency service and outage reporting.
Telecommunications Relay Service: Representation of a national telecommunications company in connection with the provision of telecommunications relay service.
Telecommunications Tax Policy: Government affairs assistance to numerous telecommunications providers on issues related to mobile sourcing, tax reform, E-911 fees, and USF fees.
Statewide Radio Network Procurement and Implementation: Government relations assistance to a radio communications carrier regarding issues related to state procurement, including assistance with regard to a bid appeal before an agency panel and Superior Court.
Cell Phone Labeling: Successfully assisted consortium of wireless communications companies with regard to proposed state legislation, over many years, requiring the labeling of cell phones related to RF emissions.
Telecommunications Regulatory Policy: Representation before federal and state legislatures concerning telecommunications related issues, including with regard to privacy, net neutrality, pole attachment, and provider of last resort matters.
Small Cell Facility Siting: Assist national wireless company in the permitting and siting of small wireless facilities, including entry into Master Licensing Agreements with local municipalities and utility pole owners. Further assist in draft state legislation and model ordinances for siting small wireless facilities in the public right of way.
National Call Center: Regulatory assistance to a national call center in a state regulatory proceeding related to quality of service and billing issues.
Eligible Telecommunications Carrier: Assisted national telecommunications provider in proceeding before a state utilities commission to relinquish its ETC status.
The following is a list of representative clients served by the Verrill Telecommunications Group:
Aliant
AOL
AT&T
Comniscient
CTIA – The Wireless Association®
eBay
Granite Telecommunications
GWI
Hamilton Communications
Harris Corporation
Iconectiv
Maine Fiber Company
T-Mobile USA, Inc.
TracFone Wireless, Inc.
Verizon Communications
Verizon Wireless
Yellow Pages Association
YP.Net