Maine DEP Proposes Changes to Wetlands Rules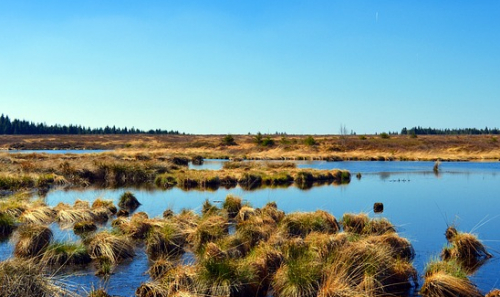 The Maine DEP is proposing changes to its wetlands rules that clarify the definition of wetlands of special significance. Wetlands of special significance (WOSS) include coastal wetlands and great ponds, as well as other freshwater wetlands with certain qualifying attributes such as size, the presence of critical or imperiled plant communities, or location within significant wildlife habitat or a peatland. Activities within a WOSS are allowed only for limited purposes including health and safety, crossings by road, rail or utility lines, water dependent uses, certain expansions of existing facilities, mineral excavation, walkways, and restoration projects. The existing rule provides that any wetland that contains qualifying attributes is a WOSS. This has meant that even those portions of a wetland that do not contain the qualifying attributes were still treated as a WOSS. In some cases, this has meant heightened protection for lower value wetlands distant from the protected resource that resulted in the WOSS designation.
The proposed rule limits the definition of a WOSS to the portion of the wetland that has the qualifying attributes or is within 250 feet of the area containing the qualifying attributes. The DEP retains the discretion to treat areas beyond 250 feet (and connected) as a WOSS if the activity would unreasonably adversely affect the functions and values of the resource. The proposed rule also adds shoreline stabilization as an allowed purpose for projects located within a WOSS and clarifies the definition of emergent marsh and peatland.
The DEP is holding a public hearing on the proposed rule on June 19th and is accepting comment on the rule through June 29th.
Please contact me at [email protected] with any questions pertaining to the proposed changes.