Verrill-law.com Earns Gold in the 2020 AVA Digital Awards Competition
February 18, 2020
Press Releases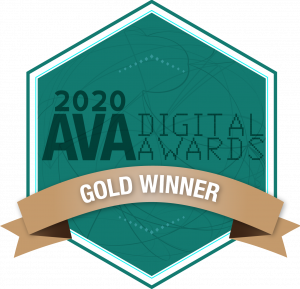 (February 18, 2020) – Verrill is pleased to announce its website, verrill-law.com, has been recognized by the AVA Digital Awards as a Gold Winner in its 2020 awards competition.
An international competition, the AVA Digital Awards "recognize outstanding work by creative professionals involved in the concept, direction, design, and production of media which is part of the evolution of digital communication." The Awards are administered and judged by the Association of Marketing and Communication Professionals.
The website, launched in summer 2019, was completely redesigned and refreshed, providing visitors with not only an improved look, but easier navigation and more accessible content. The home page in particular was designed to showcase the firm's national reach and valued client relationships through testimonials and infographics, which can be found throughout the site. Paired with a rebrand and new logo, verrill-law.com honors the firm's long history, which began with founder Byron Verrill more than 150 years ago, while also celebrating its continued growth in recent years.
The website and rebrand process was led by Great Jakes Marketing Company, which specializes in legal marketing and is based in New York.
This recognition comes shortly after Verrill was honored for superior client communications and service by BTI Consulting.