Diversity Initiatives Versus Affirmative Action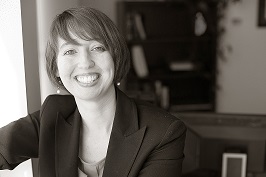 We talk a lot about the importance of diversity in the workforce: Having a diverse group of employees. The ability to choose from a diverse group of applicants. Making a job attractive to diverse candidates. While some employers may be required under federal law to track and maintain a diverse workforce, other companies are affirmatively making the choice. So the question is, what should you know about each?
Affirmative Action Programs
Federal contractors and subcontractors have a number of obligations under the Vietnam Era Veterans' Readjustment Assistance Act of 1974, the Rehabilitation Act of 1973, and Executive Order 11246. These programs provide requirements for meeting standards regarding employment of different individuals based on race, color, gender, religion, national origin, veteran status, and disability status.
If your organization is a federal contractor or subcontractor requirements include training programs and outreach efforts that are incorporated into the company's written personnel policies. Employers are to create written affirmative action programs, keep them on file, and update them annually. Employers are expected to have plans in place to attract, maintain, and promote individuals who fall within the protected categories.
Diversity Initiative
A diversity initiative also known as a voluntary affirmative action program is a bit different. The EEOC defines workplace diversity as "a business management concept under which employers voluntarily promote an inclusive workplace. Employers that value diversity create a culture of respect for individual differences in order to 'draw talent and ideas from all segments of the population' and thereby potentially gain a 'competitive advantage in the increasingly global economy.'" The Code of Federal Regulations specifically notes "Circumstances under which voluntary affirmative action is appropriate," noting:
(a) Adverse effect. Title VII prohibits practices, procedures, or policies which have an adverse impact unless they are justified by business necessity. In addition, Title VII proscribes practices which "tend to deprive" persons of equal employment opportunities. Employers, labor organizations and other persons subject to Title VII may take affirmative action based on an analysis which reveals facts constituting actual or potential adverse impact, if such adverse impact is likely to result from existing or contemplated practices.
(b) Effects of prior discriminatory practices. Employers, labor organizations, or other persons subject to Title VII may also take affirmative action to correct the effects of prior discriminatory practices. The effects of prior discriminatory practices can be initially identified by a comparison between the employer's work force, or a part thereof, and an appropriate segment of the labor force.
(c) Limited labor pool. Because of historic restrictions by employers, labor organizations, and others, there are circumstances in which the available pool, particularly of qualified minorities and women, for employment or promotional opportunities is artificially limited. Employers, labor organizations, and other persons subject to Title VII may, and are encouraged to take affirmative action in such circumstances, including, but not limited to, the following: Code of Federal Regulations / Title 29 - Labor / Vol. 4 / 2017-07-01241
(1) Training plans and programs, including on-the-job training, which emphasize providing minorities and women with the opportunity, skill, and expericence necessary to perform the functions of skilled trades, crafts, or professions;
(2) Extensive and focused recruiting activity;
(3) Elimination of the adverse impact caused by unvalidated selection criteria;
(4) Modification through collective bargaining where a labor organization represents employees, or unilaterally where one does not, of promotion and layoff procedures.
29 C.F.R. § 1608.3 (Citations omitted). Such diversity initiative often includes goals as to how the organization can attract and retain a more diverse group of applicants and employees. The Supreme Court in United Steelworkers v. Weber set forth the following criteria in establishing an appropriate diversity initiative:
(1) The plan is remedial in nature, in that there has been past discrimination or possible adverse impact as to the group in question.
(2) The plan does not unnecessarily interfere with the interest of non-minority employees, such as by terminating those employees to replace them with diverse employees.
(3) The plan or program is temporary in nature with the goal of achieving some type of balance without maintenance.
To further discuss whether you are subject to maintaining an AAP under federal law, or if you are interested in learning more about diversity initiative programs, contact Tawny Alvarez or another member of Verrill Dana's Labor and Employment Practice Group.