EEOC's 2017-2021 Initiatives Announced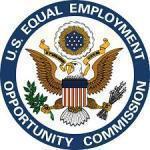 The EEOC has posted its Strategic Enforcement Plan for Fiscal Years 2017-2021. Included in the substantive priorities:
1. Eliminating Barriers in Recruitment and Hiring.
2. Protecting Vulnerable Workers, Including Immigrant and Migrant Workers, and Underserved Communities from Discrimination.
3. Addressing Selected Emerging and Developing Issues.
4. Ensuring Equal Pay Protections for All Workers.
5. Preserving Access to the Legal System.
6. Preventing Systemic Harassment.
More on all six of these initiatives can be found here. Within the "Preserving Access to the Legal System," initiative, the EEOC notes it will focus on: "1) overly broad waivers, releases, and mandatory arbitration provisions (e.g., waivers or releases that limit substantive rights, deter or prohibit filing charges with EEOC, or deter or prohibit providing information to assist in the investigation or prosecution of discrimination claims); 2) employers' failure to maintain and retain applicant and employee data and records required by EEOC regulations; and 3) significant retaliatory practices that effectively dissuade others in the workplace from exercising their rights." HR managers and executives should keep these initiatives in mind as they begin to prioritize tasks for the coming year. If you'd like to discuss any of the initiatives in more detail, or what you can do to better protect your organization, contact a member of Verrill Dana's Labor and Employment Practice Group.