Worked to Death in the Keystone State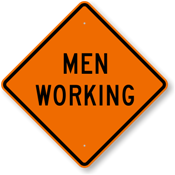 While we often remind employers that complaints about on-the-job stress could be a reportable event to a workers' compensation carrier, we do not often warn employers not to work their employees "too hard" or "to death." In this case, however, that was exactly the question at issue—did Lower Bucks County Joint Municipal Authority work an employee to death?
Robert Dietz worked for the Lower Bucks County Joint Municipal Authority as a field maintenance worker, doing work involving heavy physical labor, for 20 years. On November 7, 2007, however, Mr. Dietz suffered a fatal heart attack while working—he was 48 years old. As a result of his death, his wife, Judith Dietz filed a fatal claim petition with the Workers' Compensation Board alleging that Decedent's work caused his heart attack and death.
The expert in the case noted that the Decedent had a number of heart attack risk factors including: "a family history of coronary artery disease (father); Decedent's peripheral artery disease; elevated cholesterol and blood fats; long history of heavy smoking [a pack a day]; and weight." These factors combined were estimated to give the Decedent a 19 percent chance of having a fatal heart attack—which ultimately occurred. After multiple remands and determinations by the Workers' Compensation Judge and the Workers' Compensation Appeal Board, Judith Dietz appealed the final Workers' Compensation Appeal Board ruling denying her benefits. She appealed the ruling to the Commonwealth Court of Pennsylvania. The Court found:
Here, Claimant testified to Decedent's regular job duties, which included using a jackhammer to tear up roads, working on water mains and cutting tree roots out of the sewer system. It is undisputed that Decedent had a very physical job. Decedent did not alternate between days of heavy duties and days performing light office duties. His daily job involved strenuous physical activity. On November 7, 2007, after an extremely long day of work, he collapsed beside the water main. This evidence is sufficient to support Dr. Wolk's opinion that the long workday and physical activity caused the fatal heart attack.
Accordingly, the court reversed the Board decision and found that "The overwhelming circumstantial evidence in [the] case shows that exertion from Decedent's regular work activities over the course of a 14-hour workday caused his heart attack," and " 'precise work details' were not required." The opinion is available here.