Big Blue Fans Win Big Red Steaks: Promotions That Go Better (?) Than Expected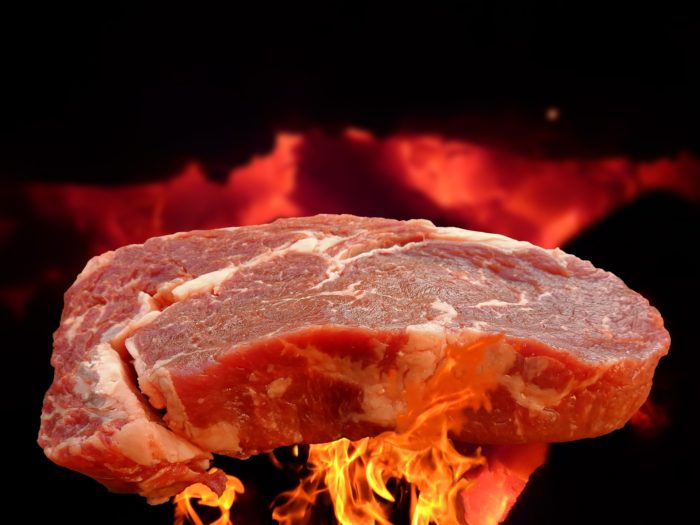 On Saturday (October 8), the University of Michigan eleven beat Rutgers by the lopsided score of 78-0. I don't know if the Wolverines were fed red meat before the game, but the fans in Ann Arbor are sure lining up for some at the local Ruth's Chris Steakhouse. Prior to the game, the restaurant posted on its Facebook page that from Sunday through Thursday it will offer a discount to match the winning point differential. The original post did not mention a cap, but was subsequently edited to limit the discount to 50% off the bill, excluding alcohol. A post after the game, indicated that the restaurant was booked through Thursday.
The timing of the additional restrictions may be problematic, but regardless, Ruth's Chris Ann Arbor may have gotten more than it bargained for. There's always that sweet spot that promotors are looking for to generate traffic without breaking the bank, and thanks to an historic performance by Big Blue, it's possible that Ruth's Chris Ann Arbor's promotion could put it in the red.
Unintended and unexpected consequences are not uncommon in promotion world. In 2009, Oprah started a chicken craze at KFC by urging consumers to visit oprah.com to download a coupon for a free KFC meal. During the mere 24 hours the coupons were available, fans downloaded 10.5 million coupons for a giveaway worth $42 million in free food. As a result, many coupon holders were turned away when demand simply overwhelmed supply. The fallout even included a class action lawsuit resulting in a $1.575 million settlement.
For the 1984 Summer Olympics, McDonalds offered a scratch off game ("If the US wins, you win") with food prizes for US medal wins. If you remember, three months before the games, the USSR pulled out, and as a result, the US won an unprecedented number of medals (174 medals v. 94 in 1976). According to the New York Times, the number of Big Macs, Cokes, and fries McDs handed out was "mindboggling."
And in maybe the craziest example of consumers exploiting the promotional language to their advantage, in 1986 a discount appliance store, Silo, ran an ad saying "it costs only 299 bananas to buy a stereo" – you know, "bananas" means "dollars" in Calvin Coolidge era lingo. Well, not a few wiseacres came to the store with – you guessed it – 299 bananas to get their stereos. Since (at least in 1986) a banana cost much less than a dollar, the store ended up losing $10,000 in just one day, pulled the ad, and had snacks for its employees for the next ten years (the store actually donated the bananas to the local zoo and food bank).
While everyone wants a popular promotion (and going viral is usually good – provided you have enough chicken), some steps can be taken to help limit your exposure:
Know, know, know. Know your market, know how much you can spend, know all possible outcomes. Can 18 trillion TV viewers mean 18 trillion participants? Would 109,000 hungry fans packing the Big House like a discounted steak?
Avoid, avoid, avoid. Consider avoiding outcomes based on events outside of your control. Athletes are capable producing unexpected results (Miracle Mets, Miracle on Ice, 56 game hitting streak, 100 points in one game).
Limit, limit, limit: Deadlines, eligibility, redemption periods, maximum giveaways, etc.
Disclose, disclose, disclose: All ads must state all limiting conditions. Don't bury any material restrictions in the fine print, especially when you promise the world in the big print. Good rule of thumb: "The fine print can't taketh away what the big print giveth."
Read, read, read: Read, then reread, then have someone else read your ad. Think of all of the ways someone can interpret your language. Even though a rose is a rose, maybe a banana isn't just a banana.