What You Need to Know About Sweepstakes and Contests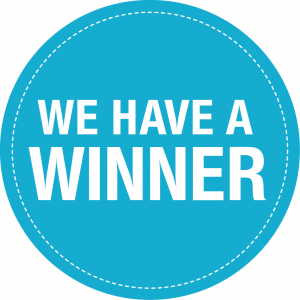 Sweepstakes
A sweepstakes is a chance promotion where the winners are selected randomly, such as random drawings, giveaways, and instant win games.
There must be no purchase necessary to enter a sweepstakes. Entries with a purchase are permitted, but there must also be a free alternative method of entry for everyone, which provides for equal limitations, equal quantity, equal time and equal prizes. Free entry methods include online and mail-in. But watch out for any hidden costs. For example, text messaging is not a "free" method of entry, because of the possible message and data rates that may apply.
For promotions with prizes over $5000 there are registration and bonding requirements in New York and Florida.
Contests
A contest is a promotion where the winners are selected based upon a skill, such as essay, video, recipe, or singing contests.
A sponsor may require a purchase or fee for entry, except in a few states, but the key is that a true skill contest must be based upon an actual, definable skill and there must be distinct judging criteria to select the winners.
Official Rules
All sweepstakes and contests must have Official Rules, which form a binding contract with the entrant. These Official Rules must be readily available to an entrant prior to entry. Many states require specific provisions in the rules, such as:
No purchase necessary
Eligibility (age and geography)
Entry instructions, including how to enter for free
Limits on the number of entries
Start/end dates and other deadlines
How and when winners will be selected
Odds of winning (for sweepstakes)
Judging criteria (for contests)
Prize description and approximate retail value
Where to obtain a winners list
Sponsor's name and address
Any other important material conditions
Advertising
A number of states require specific disclosures that must be made in all advertising. These disclosures should be made clearly and conspicuously at the call to action in the ad. These mandatory advertising disclosures include:
Name of sponsor and promotion
No purchase necessary
Free method of entry (or where to obtain information for free method)
Start and end dates
Eligibility (age and geography)
Where the promotion is void
How to obtain full the Official Rules
Odds of winning (for sweepstakes)
Judging criteria (for contests)
Approximate retail value for all prizes mentioned in ad
Other Considerations
Prize promotions take many different forms and additional state or federal laws may apply. For example, promotions are restricted if they involve alcohol, tobacco, gasoline or dairy, and there are very specific requirements for on-pack and in-pack games. Plus, most social media sites have their own guidelines for running a proper promotion.
In sum, sweepstakes, contests and other promotional games have been popular for many years, with the Bank Night sweepstakes in the 1930s, through the Publishers Clearing House sweepstakes starting in the 1960s, through the proliferation of user generated content, social media and mobile media promotions popular today. The law has not always been able to keep up with the new methods available through advancing technology, so it is even more important today to make sure that your concept is sound and your execution is lawful.
Please feel free to contact Rob Laplaca at (203) 222-3110 or [email protected] if you have any questions about the issues discussed in this article.