The retail food and beverage industry encompasses a culture that is quite different from that of many other industries; our goal is not to lawyer you to death, but instead to appropriately prioritize the legal risks your organization is facing and help create a plan of attack. Whether you're a local bar or restaurant, a food truck, or part of a franchise, you know that your reputation is dependent on your frontline people and the products you sell. Our goal is to help owners and operators think strategically about how to protect their business and brand—especially in an industry where margins may be thin.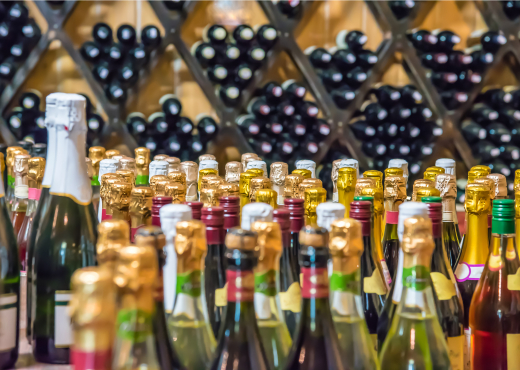 Entity Formation: The "Start" in "Startup"
You know you need to form an entity, but which one is right for you? B-Corporations, C-Corporations, S-Corporations, and limited liability companies (LLCs) carry widely differing tax consequences, and each has its own complexities. While you might not notice much difference during the very early stages of your business, the relative merits will become more evident once your business begins to see profits and pay taxes. Which entity is the right one for your business depends on individual circumstances; experienced legal counsel will consider the goals of your business and will assist you in choosing an option that is likely to be beneficial in the long run. The good news is you don't have to make all these decisions on your own. Members of our corporate team are here to help! In addition to answering formation questions, they can provide you with the tools to help keep good organizational records and can offer suggestions on how to go about having a discussion with others involved in your business about the terms of your business relationship—an essential discussion if you are making the move from hobbyist to professional.
Trademarks: Protecting the Secret Sauce
How patrons make the decision to go to your restaurant begins with brand recognition and trademarks. Trademarks include words, symbols, names, designs, logos, and any other devices that identify and distinguish your product from those of others. Company names, logo designs, taglines, product names, label designs, and packaging designs are all examples of trademarks. Trademarks help prevent confusion within the marketplace and function as source identifiers, allowing the world to distinguish a particular seller's products from those offered by others. Early investment in your brand saves money in the long run. The cost of changing your name and brand strategy after a few years in business, litigating a trademark infringement suit, or negotiating coexistence with a third party will far exceed the cost of assessing and securing trademark protection at the outset. Trademarks are all about assuring consumers that they can find quality and consistency under your brand. Entities should think about trademarks early and often in order to:
Make sure they can use heir trademarks without stepping on another company's toes
Select trademarks that are distinctive enough to actually enforce and protect
Secure the appropriate rights in their trademarks
Our team of attorneys at Verrill routinely engage in initial consultations with new and existing businesses, free of charge, to develop a plan to establish and protect their brand.
Financing and Fundraising: Finding Fuel for the Business
Giving thought to how your business will raise capital to provide for its ongoing operations is critically important. The costs of space, equipment, and possible packaging for your product will exist before you make your first dollar. Consider each of the four common financing options that will work best for your business: bootstrapping, non-dilutive fundraising, bank loans, and securities offerings. Our team has expansive experience with each funding option and can guide you in making the decision that will best serve your organization.
Leasing and Real Estate: Getting Out of the Kitchen
Your restaurant location defines the unique character of your business and is crucial to success. Commercial space can be extremely competitive. Most commonly, individuals lease space in an existing building, which requires a commercial lease that sets forth the terms of how the space will be used, the length of time of the lease, the amount paid each month, and the relationship between you and your landlord. A well-negotiated lease that is mindful of your current and future business needs will contribute to the success of your company. We always recommend you reach out to an attorney before finalizing your commercial lease or purchase and sale agreement. Our Real Estate Practice Group can work with you to navigate these terms and positively impact your lease negotiations.
Engaging with Employees: Of the People, by the People, for the People
Make a good choice, and you're likely to produce a good product. However, hiring and employing individuals is an aspect of operating a business that includes multiple minefields. While companies in the food and beverage industry, like other organizations, experience employment issues, the understanding of company culture becomes key to analyzing how to minimize risk while simultaneously maintaining the organization's culture. From hiring to onboarding, and from discipline to termination, the employment relationship is regulated not only at the state level, but also at the federal level, and when those regulations intersect with company culture, relationship management can sometimes be difficult. Our team has worked with retail food and beverage companies of varying sizes to help create environments that comply with the law, keep employees engaged, and help companies succeed.
Safety Practices to Avoid/Reduce Workplace Injuries: A Watched Pot Never Boils
The best ways to avoid injuries in the workplace are to incorporate safety training in the onboarding process, reward safe behaviors, and reinforce safety requirements on a regular basis. Training your employees to clean up spills immediately, avoid obvious safety hazards, and move about the workplace in a safe manner can eliminate most unexpected hazards and drastically reduce work-related injuries. Workplace safety is governed by both state and federal laws including workers' compensation law and OSHA, so cultivating a culture of safety can result in savings and avoidance of unexpected audits or fines. Additionally, maintaining an injury-free workplace will result in savings on insurance premiums and bettering of the bottom line; plus, keeping employees safe should always be a priority. Our team of OSHA and Workers' Compensation attorneys is skilled in issue spotting and in helping clients proactively identify and correct workplace hazards that could have safety implications for the company.
Promotions: Advertising, Promotions, and Marketing
Is there more that you can be doing to market your product and expand the geographic reach of your consumer base? What's the best way to reach these individuals, and are there any limitations or regulations as to how you can go about making that contact? Are there laws that affect how you advertise the product or service? What are the limitations on how you can entice individuals to choose your company over others? If you aren't asking yourself these questions, you should be. Verrill has a prominent national practice in sales promotion law, having assisted marketing agencies and popular consumer brands for over 30 years. Our Chair of this department, Rob Laplaca, speaks regularly at promotion marketing events and publishes articles on promotion law. We offer legal services on a wide range of sales promotions, including sweepstakes and contests, charitable sales promotions, and premium offers.
Litigation and Risk Management: Keep Your Hard Work from Becoming Toast
Life is full of risks and owning a business is no different. But wouldn't you rather enter into those risks with your eyes wide open? Perhaps catastrophe strikes when the truck delivering your prized secret ingredient backs into a support frame that breaks, starting a chain reaction of falling bricks and beams. While no one is hurt, your kitchen is out of commission and could be for months. Your landlord decides that a small professional kitchen is not as lucrative as razing the building and replacing it with luxury condos. No business owner wants these headaches, but the question is whether you have positioned yourself to operate through the headache and flourish on the other side. An existing crisis is the worst time to find out that your insurance is inadequate or that you need a lawyer. We have a team approach to risk management, working closely with insurance agents and accountants to help make sure that you have prepared your company for worse-case scenarios.
Litigation: Don't Let Hot Water Force You to Boil Over
You've worked hard to build your brand, and you product is moving at a rate that is tremendously better than you expected. Then the company that cleans your retail location uses the wrong type of wax on the floor, leaving everyone who enters skating and slipping until a patron is injured when he falls and breaks his arm. At the height of your busiest season, a neighboring unit has a fire that causes smoke and water damage to your retail location. It's days before you can reopen, and you have product that is literally rotting on the shelves. Our litigators are members of the firm's Food & Beverage Group not only because they love the products that companies are producing, but also so that if calamity arises, you have a team of familiar faces who have knowledge of your operation and are ready to spring into action.
Buying and Selling: With Growth Comes Opportunity
Verrill's Mergers & Acquisitions attorneys bring a high level of sophistication, a broad range of experience, and an appreciation for the practical to each transaction they handle. Most recently, our team has handled the following food- and beverage-based deals:
Represented Oakhurst Dairy in its sale to Dairy Farmers of America, Inc.
Represented one of the largest fresh juice producers in the U.S. in obtaining venture capital and subsequently merging with its largest competitor, with an eye toward eventually selling the combined business. The combined business was later sold to a Fortune 50 company.
Represented on a continuing basis the largest producer of wild blueberries in the world in connection with various acquisitions in the U.S. and Canada.
Represented a large Japanese food conglomerate in connection with its acquisition of a U.S. fish processor.
Represented a Massachusetts-based seafood wholesaler in connection with its acquisition of a Georgia fish processor.
Most of the Mergers & Acquisition group's lawyers joined Verrill after practicing law at larger firms in New York, Boston, and other commercial centers, and all of our senior attorneys have learned their craft working on highly complex and high-priced deals over many years. That experience allows us to understand how to appropriately staff a deal of any size with the proper team, always with a lead partner remaining involved in all critical decision-making, in order to stay on time and on budget while billing at highly competitive rates.