New Massachusetts Equal Pay Law is not Effective Until January 1, 2018, But Employers Should Pay Attention Now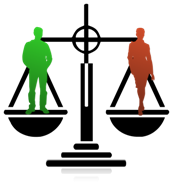 On August 1, 2016, Massachusetts Governor Charlie Baker signed into law sweeping changes to the state's prohibition on discrimination in pay on the basis of an employee's gender. The law is one of the most aggressive equal pay laws passed in the United States and contains unique provisions to combat pay disparities.
The law, entitled "An Act to establish equal pay," goes farther than the prohibition on pay discrimination currently found in Massachusetts General Law ch. 149, § 105A by, among other things, making certain employer practices that may have the unintended effect of perpetuating pay disparities unlawful. For example, the law makes it unlawful for an employer to:
Require that employees refrain from inquiring about, discussing, or disclosing information about either the employee's own wages or about any other employee's wages;
Screen job applicants based on their wage histories;
Request or require that an applicant disclose prior wages or salary history;
Seek the salary history of a prospective employee from the employee's current or former employer unless the prospective employee gives the prospective employer written authorization to obtain such information after an offer of employment has been made.
In other words, the law seeks to achieve pay equity by allowing employees to discuss and obtain information about their comparative wages and by attempting to prevent employees' formerly disparate pay from impacting their pay at a new employer.
The law does not go into effect until January 1, 2018, but employers should pay attention now because it also provides certain protections for employers from employee lawsuits. In a lawsuit by one or more employees for discrimination in pay on the basis of gender, an employer may assert an affirmative defense to liability if it has previously taken steps to eliminate pay disparities. Specifically, the affirmative defense is available if, within the 3 years prior to the commencement of the lawsuit, the employer has:
completed a self-evaluation of its pay practices in good faith, and
can demonstrate that reasonable progress has been made towards eliminating pay disparities based on gender in accordance with the evaluation.
The employer's evaluation does not have to take any particular form and may be of the employer's own design as long as it is reasonable in detail and scope in light of the size of the employer. The attorney general may also provide (at some point in the future) standard templates or forms employers can use to conduct the evaluation.
Based on the affirmative defense available to employers under Massachusetts law, and the increasing interest in pay equity issues across the country, employers should take steps to audit their pay practices now. If you have questions about how to conduct the audit (including how to do so under attorney-client privilege) and what to do if you uncover pay disparities, Verrill Dana's Labor & Employment Group is here to help.