Policy to "Conduct only . . . business while at work" Found to Violate NLRA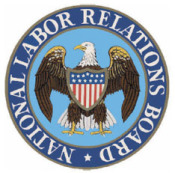 The Casino Pauma expects employees to work while at work—a concept that is not foreign to many of us. In fact, they put the expectation into writing and placed in their employee handbook a clause which provided: "Team members are to conduct only Casino Pauma business while at work. Team members may not conduct personal business or business for another employee during their scheduled working hours." Administrative Law Judge Robert A. Giannasi, however, in a July 18, 2016 decision found that this provision violates the National Labor Relations Act because it was overbroad and unlawfully restricted employees rights to discuss unions and engage in other protected activity during non-work time. (Casino Pauma, No. 21-CA-161832 (July 18, 2016)).
Specifically, the ALJ found that the "only business while at work" clause, "can reasonably be read to restrict the communications of employees with each other about union or other Section 7 protected rights in non-work areas and on non-work time." The ALJ found the "while at work" language to be too broad "because it is not properly restricted to 'work time,'" as set forth in the second clause.
The employee handbook further provided terms on "Solicitation and Distribution" noting, "Any and all solicitations or distributions must cease immediately if the intended recipient expresses any discomfort or unreceptiveness whatsoever." The ALJ found this violation Section 8(a)(1) rights because the clause "broadly prohibits protected activity based on the subjective views of the recipients." In addition to the above-stated violations, the ALJ further found that the casino's social media policy also violated Section 8(a)(1).
The decision serves as a further lesson in how broad Section 8(a)(1) rights will be read by the NLRB. While a written policy providing individuals should only work while at work seems reasonable, it also can be read as an NLRA violation—or at least it was in this case. Be mindful when you are crafting policies as to exactly what you are restricting and make sure that the language you use is clear as to what behavior is—and is not—appropriate.