Verrill has permitted over 900 megawatts of wind energy in Maine. We have unparalleled experience with the applicable regulatory requirements and bring practical experience and ability to work with diverse stakeholders to ensure the successful permitting, construction, and operation of a project.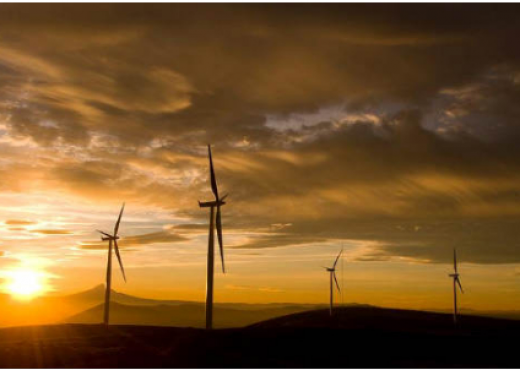 Juliet T. Browne, Chair of the firm's Environmental Group and Co-Chair of the firm's Energy Group, was a member of the Governor's Task Force on Wind Power, which developed legislation streamlining state regulation of wind power development.
Verrill brings its experience and skill to every aspect of wind power development, including:
Real estate acquisition
Corporate and tax considerations
Local, state, and federal environmental and land use permitting
Utility regulation and electrical transmission issues
Administrative and judicial appeals
Financing
Due diligence and critical issues analysis
Our depth of experience enables us to provide targeted and accurate guidance on development of wind power and the likely challenges and opportunities presented by such projects.
Our team has worked on the successful development, permitting, and/or construction of the following grid-scale projects in Maine:
Kibby (132 MW)
Sisk (33 MW)
Record Hill (50.6 MW)
Mars Hill (42 MW)
Stetson I and II (82.5 MW)
Rollins (60 MW)
Oakfield (150 MW)
Bingham (206 MW)
Bull Hill (34.2 MW)
Hancock (54 MW)
Spruce Mountain (20 MW)
Saddleback (33 MW)
Canton (22 MW)
Weaver Wind (72.6 MW)
We consistently prevailed in administrative and judicial challenges to project permits, including two federal court challenges, eight Maine Supreme Judicial Court challenges, and nine administrative appeals.
For more information about related experience by our team, please visit our Experience page.